Plant Rental for the SEC Championship
The SEC Baseball Tournament is officially underway at the Hoover Met in Birmingham, Alabama! We at Interiorscapes are privileged to be a small part of what went into putting it all together.
As you may or may not know, Interiorscapes offers container and plant rentals for special events. We were honored to assist the City of Hoover by providing a touch of nature to the already prestigious sporting venue. Our plant rentals were the perfect touch of live plants.
These lovely hanging baskets greet you at the entrance as you come in to cheer for your favorite team and watch a good game of college baseball.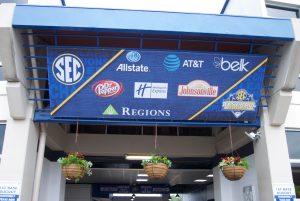 Here at the Finley Center, we installed lemon lime dracaenas in the outer pots and marginatas in the inner pots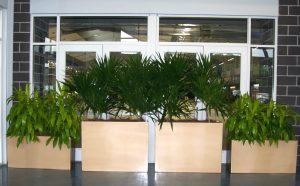 These cheerful pots greet you on your way to and from the elevator.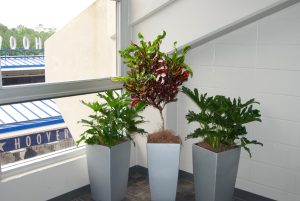 Last, these hayrack arrangements overlook the stadium.
Hope you get the chance to enjoy the games.