Featured Client: Renaissance Ross Bridge Resort and Spa
Renaissance Ross Bridge Golf Resort and Spa has been a client of Interiorscapes since the hotel opened in 2005.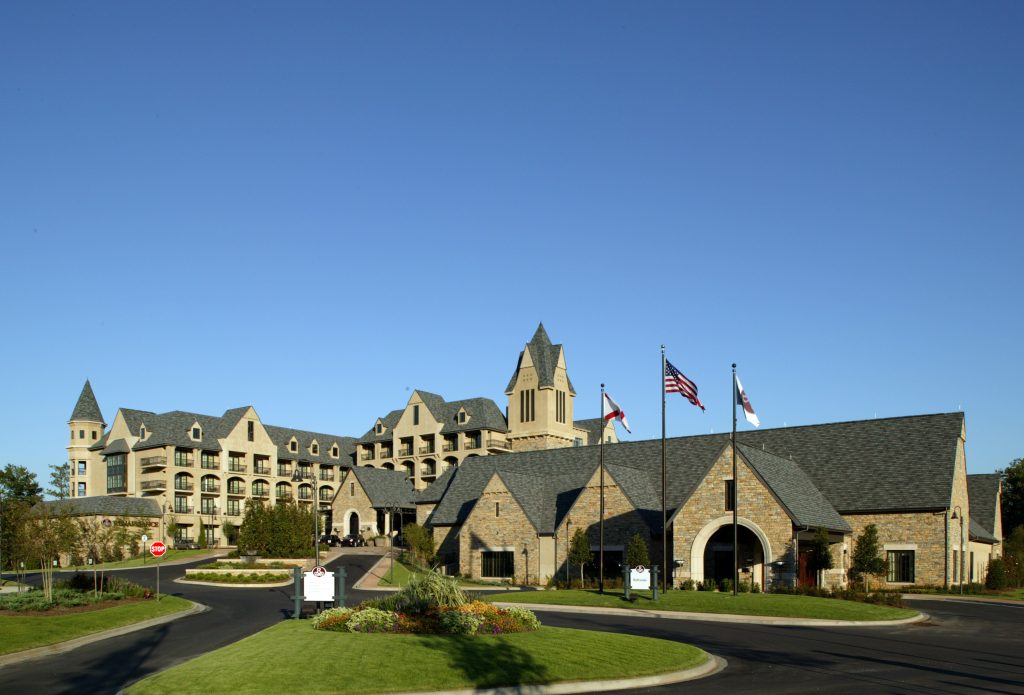 To call it simply a hotel is a little simplistic. This resort located in Birmingham, Alabama is actually a Scottish castle and is home to a world-class golf course. In addition, it has a spa, tennis courts, pools and delicious dining options. Renaissance Ross Bridge Golf Resort and Spa is a stellar hotel option and we are thrilled to provide our services there.
Upon driving up to Ross Bridge, one might notice a lush flower bed surrounding a fountain. This area changes both seasonally and yearly. Interiorscapes changes the flowers and foliage in the fall and the spring. Furthermore, every year they get a colorful new design.
Strolling through the hotel will allow one to view interior plant groupings of various sizes and colors as well as fresh cut floral arrangements that complement the decor.
Interiorscapes takes pride in keeping both the plants and the design fresh.
Here are some examples of how we have changed the design throughout the years.