Benefits of Replica Succulents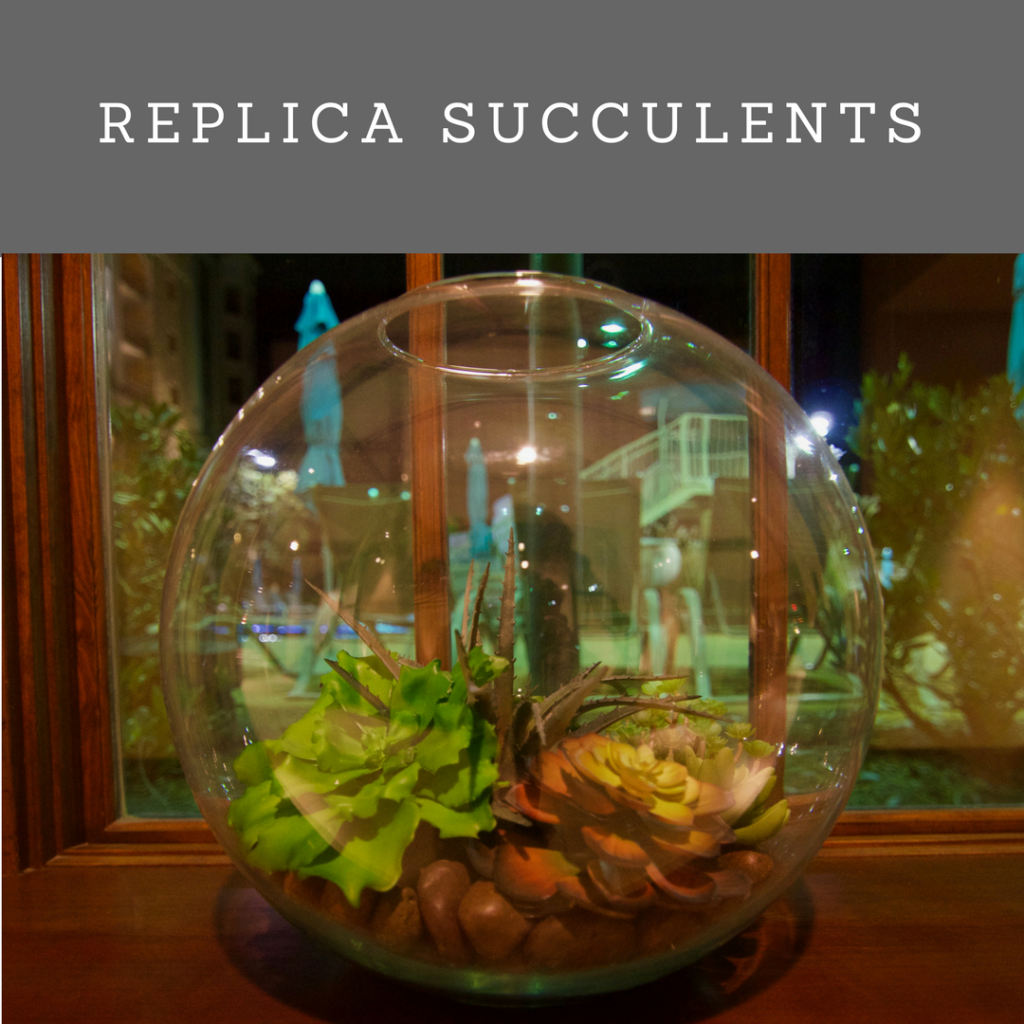 Lately, succulents have been the next big thing. They're everywhere. Search #succulents on Instagram and you'll find over 4.2 million images of succulents. Many accounts are devoted specifically to succulent images. It's not hard to see why. They are versatile, have interesting shapes and are just plain pretty. We are on board with the succulent trend.
We've incorporated them into some exterior landscaping as well as inside. Because succulents require a lot of sunlight, not every area is ideal for this desert plant to thrive. But we've figured out a solution to that. Between some amazing replica succulents and talented designers, we've created gorgeous arrangements that thrive and look great- no matter what the light situation. We've placed some of these arrangements in hotels and other businesses in Birmingham, Montgomery, Muscle Shoals and all over Alabama.
Many people hear about replica or silk plants and are automatically turned off. In the past, silk arrangements just weren't as lifelike or as high quality. However, thanks to great strides by silk plant manufacturers, we are now able to get very realistic looking replica succulents. In fact, we have given these arrangements as gifts and had people ask how much water they need. I can't say I blame them. I've been fooled once or twice myself!